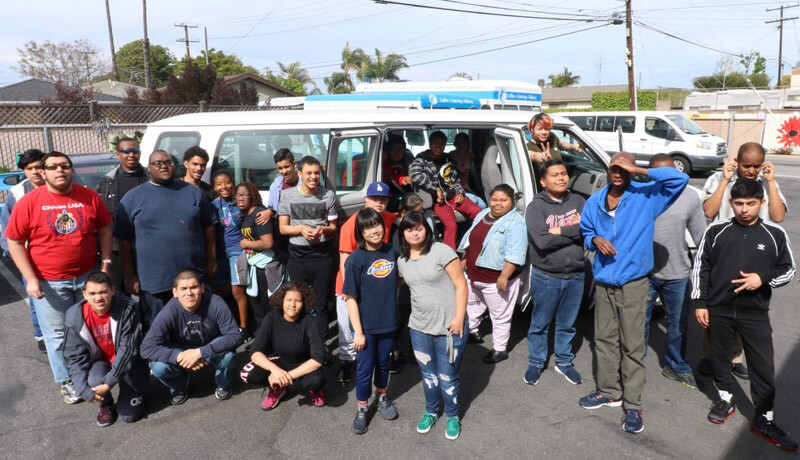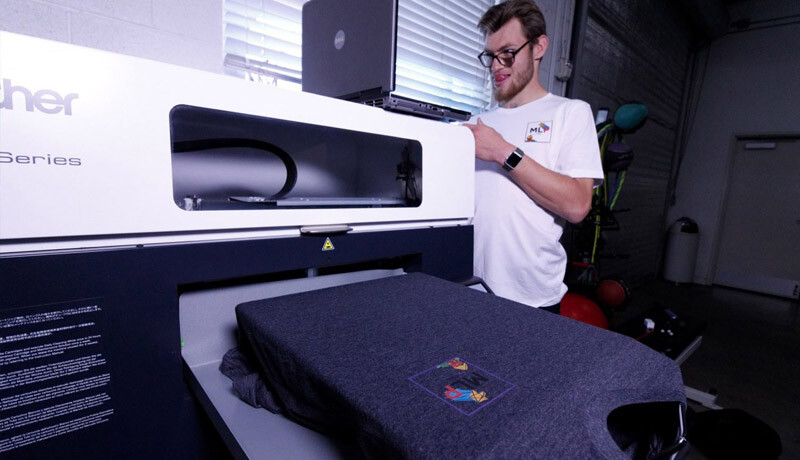 Welcome to Mychal's Printing & Embroidery!
In the spring of 2019 we launched Mychal's Printing & Embroidery, a digital print operation that produces custom stamped items like t-shirts, tote bags and mugs for companies, groups and events. Our mission is to provide quality print products that can serve as memorabilia for special events, contribute to team building for groups and companies, and offer unique branding opportunities for marketing. Best of all, Mychal's Printing & Embroidery will provide crucial employment opportunities for young people with developmental disabilities.
Mychal's Printing & Embroidery is the newest addition to the job training and work experience program for young adults with developmental disabilities at Mychal's Learning Place. Those disabilities can make it difficult to train in most traditional job venues. In fact, studies show that the unemployment rate for those with developmental disabilities is a shocking 85%. That's why Mychal's Learning Place began launching its own job ventures where young adults have the opportunity to overcome learning barriers and acquire job skills that let them succeed. Mychal's Printing & Embroidery represents a great addition to that program.
If you have questions, need more information or want to place an order, CONTACT US.
Mychal's Learning Place opened its doors in Hawthorne, California in July 2002 with an after-school program and added a second site in Culver City in 2006. With the success of our after-school programs, we started the Path to Independence Adult Day Program in June 2013.  The goal is to provide independent living skills training, job training and employment. Our participants show us every day that they want to work, they want a paycheck and that they want to be independent.
At Mychal's Learning Place we believe our participants are capable and able, and deserve the opportunities to live an independent, fulfilling life.

Mychal's Bakery & Coffee provides coffee and baked goods for community events and private catering. All of our bakers and baristas are young adults with developmental or intellectual disabilities, demonstrating that they are talented and able contributors to our community. LEARN MORE